We had 7 TriForcers race the Pleasanton Double Road Race today.  The race consists of a 10k run, a 1 hour break, then a 5k.
Rob woke up at 3 am to bike 50 miles from Los Gatos to Pleasanton for the race.
First we raced the 10k in the rain.  I think it was my first ever stand alone 10k– I like the distance!  I planned to jog the 10k since I'm just coming back to training after IMAZ, but the competitive instincts came out and I race it at a 97% effort — hopefully leaving enough in the tank to race the 5k well.  I was fat & out of shape, but I was feisty.
10k results:
Coady: 37:05
Rob: 37:58
Chaitanya: 38:04
Guillaume: 40:40
Monzy: 39:28
Kyle: 48:03 (big PR)
Caroline: 59:58 (big PR)
We jogged about 20 min then kept warm in the gym during the 1 hour break.   They had a cool setup with spin bikes, elliptical trainers and foam rollers to get us ready to race again.  From left to right: Chaitanya, Monzy, Me, Guillaume, Rob (not in picture- Kyle, Caroline).
I like how the bearded gentleman is wearing TriForce colors.
Caroline & her sister Cristina– sisters that runs together has funs together.
Guillaume & I get in some abs while Rob rolls his quads.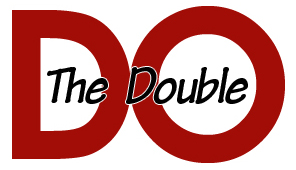 Next we lined up to race the 5k.  Rob & I were late for the start so we had to run around everyone.  I was impressed that no one imploded too badly for the 5k.
5k results (overall placing in AG for the double).   Looks like only Guillaume, Monzy and I managed a faster pace for our 5k versus the 10k.
Coady: 18:14 (2nd  / 30 in AG for the double)
Rob: 19:43 (3rd / 30 in AG for the double)
Chaitanya: 19:16 (8th / 44 in AG)
Guillaume (20:09  (5th / 19 in AG)
Monzy: 20:49 (10th / 44 in AG)
Kyle: 24:45 (22nd / 35 in AG)
Caroline: 30:00 (37/ 55 in AG)
Afterwards Guillaume busted out his sack of speedos and me, Rob, Guillaume, Monzy and Chaitanya hit the hot tub at Clubsport Pleasanton .
[image censored]